A teenage Lou Reed as a member of The Shades.
The guitar Lou is holding is most likely to be a Gretsch 6182 Corvette.
I'm no Gretsch scholar, but from what I gather, this model briefly replaced the 6185 Electromatic before being superseded by the 6187 Corvette.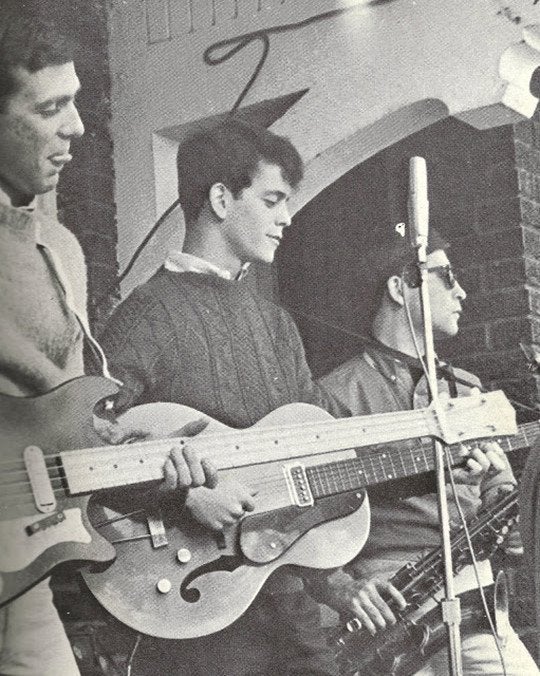 Either way, it's the same guitar we see Lou play during his college days.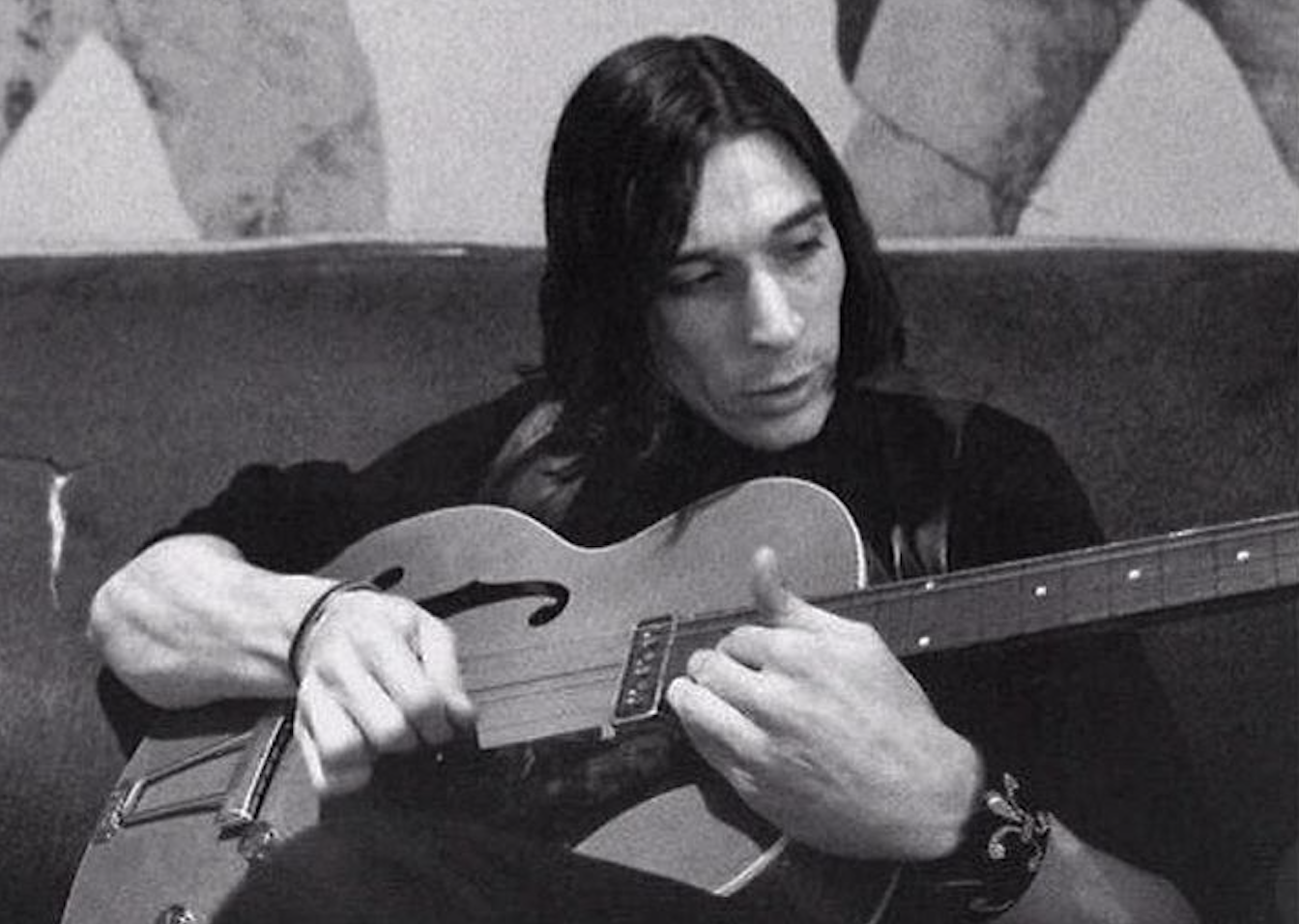 AND it's the same guitar seen in Nat Finkelsein's photo of John Cale in the factory.
Two observations regarding this photo —
1. It looks as though the frets have been removed.
2. There are less than six strings on the instrument.
Questions:
Is this the mythological Ostrich guitar?
Is it possible this is the same guitar Reed took to Pickwick?
If so, would it possibly be the same guitar he used to record 'The Ostrich'?